Newer & Early Career Researchers Conference
What does it mean to be an academic citizen in 2019?
How HE researchers and evaluators create and respond to change
2019 has been a year of change globally, nationally and locally. The role of expertise, evidence and questions of identity and purpose as researchers have been keen in our minds across the HE sector. Most new and emerging researchers are stimulated and inspired by change; this is the reason we research and evaluate the academy because we want to make a difference.
Whether researching or evaluating pedagogy, assessment, employability, policy, practice, or greater equity, or wider participation in HE, as HE researchers we are all united in a common bond: to engage critically with the academy around us; employ rigour and robust methods; to understand more than we currently do; and ultimately to make a difference.
The new and emerging HE research community are change makers, committed to being active citizens in the academy. This inspires debates which are broader than those of theoretical frameworks and methodological approaches. This conference adds to the question: what does it mean to be an academic citizen in 2019?
The conference welcomes abstracts from a wide range of researchers, and evaluators, who engage critically with issues in higher education both inside and outside the society's networks. It provides a unique opportunity to share and discuss their work with peers and scholars from the international higher education research community in a supportive and developmental environment. We welcome those who consider themselves new or emerging in the field of HE researches, be they practitioner or students.
The conference will be preceded by a pre-conference webinar. The conference day will provide opportunities to present abstracts, network and participate in developmental, participative workshops.
Keynote Speakers
Professor Kalwant Bhopal
Professorial Research Fellow/
Professor of Education and Social
Justice, Deputy Director Centre for
Research in Race & Education
(CRRE), University of Birmingham
Keynote Address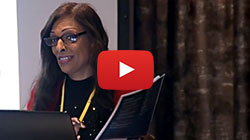 Being a 'good' citizen: collegiality and academic citizenship
The current climate of higher education has resulted in greater competition between academics. Pressures from the Research Excellence Framework include an emphasis on 4* publications, generating huge amounts of funding, journal editorships and producing research which has 'impact' – in addition there has been an increase in short term contracts resulting in greater competition for permanent lectureships. Consequently there has been a shift from a collegial and supportive culture resulting in greater competitiveness between colleagues. In this talk, I will explore how collegiality and the importance of developing supportive networks contribute to an understanding of what it means to be a 'good academic citizen'. I will argue that as a result of the marketised neoliberal university a managerial performance related culture has resulted in greater inequalities which works to promote the interests of established White, middle class elites.
Kalwant Bhopal is Professor of Education and Social Justice at the University of Birmingham. She is from a working class background and both her parents worked in factories. She was the first in her family to go to university and attended her local post-1992 university. She – nor her parents- had any idea of the different types of universities. She was encouraged by one of her lecturers to attend the London School of Economics to do a Masters and then a PhD – which changed her life. She firmly believes that collegiality, support and kindness play a vital role in professional growth and development, and job satisfaction.
Dr Ciaran Burke
Associate Professor of Higher
Education, International Centre
for Guidance Studies (iCeGS),
University Professorial Council,
University of Derby,
In conversation with Dr Ciaran Burke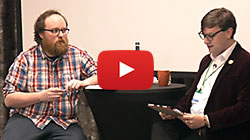 In conversation with Dr Ciaran Burke; My journey in research and impact
Dr Ciaran Burke, an Associate Professor at UWE, SRHE network Conveyor, and 2017 SRHE award holder, will discuss the key theme of the conference, and his career and background in higher education research. The aim will be to share key lessons and strategies he has employed with new and emerging researcher he has learnt as his career developed. This will be followed by questions from the audience.
Dr. Ciaran Burke is an Associate Professor of Higher Education in the International Centre for Guidance Studies at the University of Derby. A native of Belfast, Ciaran studied Sociology at undergraduate and then postgraduate at Queen's University Belfast. His PhD thesis focused on the role of social class on graduate employment pathways. During his time as a PhD student, he was the founding member of the British Sociological Association's Bourdieu Study Group and organised numerous conferences and seminars on social theory and inequalities/culture/consumption, continuing on his involvement in the academic community he has recently become a convenor of the SRHE Employability, Enterprise and Work-Based Learning Network. On graduating with his PhD in 2012, Ciaran took up a lectureship in Sociology at Ulster University. During his time as an ECR, he published and co-edited four books with Routledge and Bloomsbury focusing on social theory, higher education and graduate employment including a monograph based on his PhD research "Culture, Capitals and Graduate Futures: Degrees of Class" (2016). After five years as a lecturer, Ciaran joined the University of Derby as an Associate Professor of Higher Education – roles included acting as a mentor to junior colleagues and supporting academic writing and funding strategies. Ciaran has established himself as an authority on social theory and graduate employment/careers, often working within interdisciplinary research teams. In addition, his current research has focused on social inequality & Service Pupils and disability & method. Ciaran's research has been funded by numerous organisations beginning with internal University funding before extending to HECSU, SRHE, HEFCE/OfS and NCOP.
Poster Competition 2019
Congratulations to those behind our two winning posters this year, as detailed below:
Delegates' Award for Best Conference Poster 2019 was awarded to Priyank Shukla, Stephen McClean & Elizabeth Hidson from Ulster University & University of Sunderland for the poster entitled:
Judges' Award for Best Conference Poster 2019 was awarded to Jon Rainford from The Open University for the poster entitled: