When
May 24th, 2021 9:00 AM through 11:00 AM
Location
Online event - link will be provided
Event Fee(s)
| | |
| --- | --- |
| Member Price | £ 0.00 |
| Guest Price | £ 0.00 |
This webinar series, Post-Pandemic Doctorate, Opportunities For Revitalisation Of Theory And Practice, organised by the SRHE Postgraduate Issues Network, and in conjunction with the Philosophy and Theory of Higher Education Society, focuses on the evolving impact and implications of the coronavirus pandemic on researcher education and the doctorate by means of theoretical reflections and with a view to practical courses of action, for the medium and into the long term.  The series follows on and draws from the PaTHES led webinar in November 2020, Revitalising doctoral education – beyond global trauma.  With provocations from four internationally acclaimed keynote speakers (recording of the presentations is on the PaTHES website), the 2020 webinar explored and set the scene regarding the challenges, possibilities and prospects for hope regarding the prosperity of researcher education. 
The pandemic lands on us all and affects 'normal' operations, initially through organisation and management, then having implications for curriculum and for teaching and learning (to utilise Harold Silver's 1998 typology of innovations in higher education). Mindful of the 'message systems' of curriculum, pedagogy and evaluation (i.e. assessment) with respect to the classification and framing of educational knowledge (Bernstein 1971), this 2021 series follows on by asking not what is the point of a doctorate now but what could be the point of a new form of doctorate, that embraces the need for creativity, inclusivity and interdisciplinarity to meet constant change.  In service of this aim the series covers important questions about the place of different epistemologies and cultures.  And the series pays close attention to the matter of establishing equivalence regarding supervisory and assessment practices. 
Re-designing the Doctorate for the new era of global online higher education  In this webinar, the third in the series, we explore the global and online dimensions of the doctorate, and the implications and opportunities for international researchers, the design of the doctorate, and higher education in the covidian era.  Valuing and appreciating international doctoral research and researchers, two outstanding speakers, Dr Stephanie Doyle, Victoria University of Wellington, and Professor Hamish Coates, Institute of Education Tsinghua University, will share their distinctive global perspectives.  Following the presentations, there will be time for participants to have a short discussion before reconvening for a plenary Q&A with the presenters. 
Professor Hamish Coates: Doctoral Re-design for Global Higher Education
This talk outlines the emerging field of higher education design and examines the development of new approaches to designing the doctorate for a new global era.
My talk steps beyond prevailing problems and perspectives and stimulating broader contributions. The 2020 pandemic has shocked already fragile business and academic models, and the time is ripe for innovating doctoral education, shifting towards Asia and lifelong learning, and investing in 21st century institutions and partnerships. Rather than dwell on dystopian discontents, I chart narratives for developing the industry and the field. I speak to commercial, governmental and collegial communities to inject major research-driven insights into contemporary transformations and research.
First, I introduce the field of higher education design. Second, I look at limitations arising from prevailing arrangements, particularly in terms of academic productivity and public contribution. Third, I articulate approaches for designing the future doctorate. Particularly in this last section I draw from research and innovation underway in Australia and China.
Dr Stephanie Doyle:  details to follow
Has the pandemic impacted on understandings of the doctoral experience?  Previous research has provided an array of lenses to view the doctoral experience/the doctorate, supervisory relationships, doctoral journeys and the doctoral scholars themselves  The pandemic has been disruptive for doctoral scholars, shrinking opportunities for engagement and fieldwork, but interestingly the disruption to scholarly forums such as conferences, symposiums, and institutes and their migration online may have opened up opportunities for international engagement for others.   In my presentation I want to focus the lens on doctoral scholars and their supervisors as people navigating unknown futures and will spotlight international doctoral scholars and the social justice issue of equity of access to scholarly interactions and communities and to the opportunity for doctoral study.
Speaker Biographies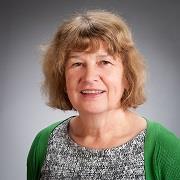 Stephanie DOYLE is a Senior Lecturer in Education at the Victoria University of Wellington. Her PhD in education, focused on transfer of learning, and involved a study of students enrolled in a Bachelor of Business and their experiences with adapting learning from their courses to their everyday work Stephanie's background is in adult education and training, and she has worked in a range of tertiary education settings including at the Open Polytechnic, continuing education, community education and union education. Her current research interests include: Doctoral Supervision a narrative study of doctoral supervisors in Australasia, China, Mexico, and the United Kingdom (Co-leading research team with Professor Catherine Montgomery, Hull University, United Kingdom); Intercultural supervision: African International Students and their supervisors (with Associate Professor Catherine Manathunga, Associate Professor Sue Cornforth, Drs Gerald Prinsen, and Rachel Tallon) and International Doctoral Students with Children (with Dr Judith Loveridge, Niusila Faamanatu-Eteuati and Professor Peggy Fairbairn-Dunlop)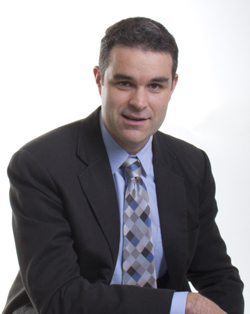 Hamish COATES is a Tenured Professor at Tsinghua University's Institute of Education, Director of the Higher Education Research Division, and Deputy Director of the Tsinghua University Global Research Centre for the Assessment of College and Student Development. He is a Principal Advisor at Wells Advisory. He was Professor of Higher Education at the University of Melbourne, Founding Director of Higher Education Research at the Australian Council for Educational Research, and Program Director at the LH Martin Institute for Tertiary Leadership and Management. He concentrates on improving higher education quality and productivity.
Professor Hamish Coates, Director, Higher Education Division,
Institute of Education Tsinghua University
http://www.ioe.tsinghua.edu.cn/info/1129/2299.htm
Other events in this series
The Post-Pandemic Doctorate, Opportunities For Revitalisation Of Theory And Practice: Will Covid-19 Reform And Change Doctoral Education? 28th April 2021
The Post-Pandemic Doctorate, Opportunities For Revitalisation Of Theory And Practice: The Aims And Scope Of The PhD 10th May 2021
The Post-Pandemic Doctorate, Opportunities For Revitalisation Of Theory And Practice: Tricky Issues Of Assessment. 21st June 2021