SRHE Governing Documents
The Society for Research into Higher Education is governed by its Articles of association, a legal document which specifies the regulations of our operations and defines our purpose. The SRHE Bye-Laws contain detailed guidance on rules and governance procedures.
These Articles of Association were adopted at the SRHE AGM of 18th November 2020 under Resolution 3 (Special Resolution).
Current Governing Council Members
---
Governing Council Officers
---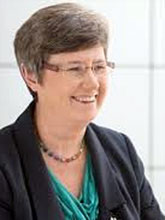 Professor Pauline Kneale
Chair
Pauline Kneale, awarded a national Teaching Fellowship in 2002, is currently Professor of Pedagogy and Enterprise, and Director of the Pedagogic Research Institute and Observatory (PedRIO) at the University of Plymouth. Previous experience includes Directing the White Rose Centre for Excellence in Teaching and Learning of Enterprise at the University of Leeds 2005-10, and The Higher Education Academy Subject Centre for Geography, Earth and Environmental Sciences, (2009-11).
Pauline established and directs PedRIO, one of the six cross Faculty University Institutes. Now in its eighth year, it has an excellent track record in developing staff as pedagogic researchers, and has developed a conference series which attracts staff from many Universities. Pauline's research focuses on student skills, Masters level teaching, inclusive assessment and student's experience of University. Recent research publications in collaboration with the PedRIO team and external partners have addressed: transition issues to university; the retention of non-traditional students; evaluating the role and impact of undergraduate research conferences; evaluating the impact of academic development interventions; and the position of pedagogic research in REF2014.
SRHE Committees:
Chair of the Governing Council
(All Committees)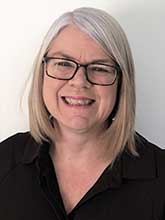 Professor Jacqueline Stevenson
Vice Chair
Jacqueline Stevenson is the former Director of the Lifelong Learning Centre at the University of Leeds. She is a sociologist of education with interests in equity and diversity, widening participation, and student success. Her research focusses in particular on the differential higher education experiences of students from black and minority ethnic backgrounds, religious students, international students, and refugees and other forced migrants. She draws on the theoretical lenses of resilience, belonging, mattering, time, temporality and future selves. She was previously Head of Research in the Sheffield Institute of Education, Sheffield Hallam University and Professor of Higher Education at Leeds Beckett University.
SRHE Committees:
Chair of the Governance and Appointments Committee
Member of the Management & Finance Committee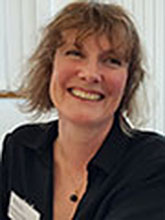 Ms Andrea Cameron
Honorary Treasurer
Andrea Cameron is the Head of School of Social and Health Sciences and the Intellectual Lead for Teaching and Learning at Abertay University. She is a Principal Fellow of the Higher Education Academy and has progressed a number of student experience enhancement issues in the various posts she has held since joining Abertay in 2003. Most recently, she has led strategic initiatives relating to Employability, Academic Tutoring, Embedding Equality and Diversity in the Curriculum, Staff Profiling and Accelerated Degrees.
She maintains an active role in the classroom leading a sport placement module and an institutional Elective module ('Ethical Reasoning for a Global Society'). She has presented and published work in relation to Personal Development Planning, professional reflective practice and heightening employability, inclusion of those with protected characteristics, and closing the attainment gap for those from widening participation backgrounds. Andrea has also been the recipient of awards for her work engaging students with voluntary organisations. She is a Governor of the Dundee Education Trust, a trustee of the Dundee Dragons Wheelchair Sports Club, and an editorial panel member of the Diabetes Wellness News.
Before becoming a sport scientist, Andrea was, and remains, a registered nurse teacher. She continues to produce patient publications for a Diabetes charity. Her interests in heightening skills, competency and employability in graduates derive from her clinical nurse teaching experiences. Andrea is also a mother of one and an accomplished athlete, representing Scotland and England at long distance track events as well as cross-country.
SRHE Committees:
All Committees  – Ex Officio
Member of the Management & Finance Committee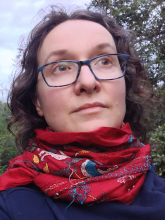 Professor Dina Zoe Belluigi
Council Member
Dina Zoe Belluigi is a Reader at the School of Social Sciences, Education and Social Work (SSESW) at Queen's University Belfast (Northern Ireland); a Visiting Professor at the Chair for the Critical Studies of Higher Education Transformation (CriSHET), Nelson Mandela University (South Africa); and an Honorary External Supervisor for the doctorate in higher education offered at the School of Histories, Languages & Culture, University of Liverpool (England).
Informed by critical traditions, her academic scholarship and practice revolves around understanding and addressing inequality and oppression within, and by, the university. Her research interests are underpinned by a concern with the politics of representation and citizenship within the university, constructions of academic authorship and authority, and the ways in which these are negotiated by intellectuals of the majority world. She is exploratory of creative arts research approaches and arts-based methods of data generation and engagement. She is fortunate to have learnt from collaborations in South Africa, India, Northern Ireland; and is part of an actively growing network asking questions of the idea of the African university. She serves on the SARS-Ireland (Scholars at Risk Ireland) Committee.
SRHE Committees:
Member of the Research & Development Committee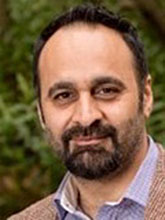 Dr Ibrar Bhatt
Council Member
Ibrar Bhatt is Senior Lecturer in Education at Queen's University Belfast (Northern Ireland) and Executive Editor of the journal Teaching in Higher Education: Critical Perspectives. Much of his research is at the intersections of applied linguistics, literacy studies, and higher education. He has active research interests in writing and literacy as a social practice, digital literacies, and contemporary digital epistemologies.
These interests emerge through three recent books: His 2017 monograph 'Assignments as Controversies'; a 2019 monograph 'Academics Writing: The Dynamics of Knowledge Creation' (both published by Routledge/T&F); and 'The Epistemology of Deceit in a Postdigital Era' (2021, Springer).
Ibrar hasn't always worked in Universities. His career began in community learning and Further Education where he taught on Adult ESOL and Literacy courses. It is from this context that his interest in the study of literacies in education began to emerge.
Ibrar is also the co-convener of the SRHE's Digital University Network and an Editorial Board member of the journal Post Digital Science & Education (Springer).
SRHE Committees:
Member of the Research & Development Committee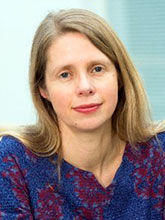 Professor Rachel Brooks
Council Member
Rachel Brooks is Professor of Sociology and Associate Dean, Research and Innovation (Faculty of Arts and Social Sciences) at the University of Surrey. Her research interests lie in the sociology of education and include: higher education; transitions from school to university and from education to work; lifelong learning; international education; citizenship education and political participation; the impact of friends and peers on experiences of education; and education policy.
Rachel is currently leading a large cross-national project ('EuroStudents'), which explores how the higher education student is understood in different European countries, and by different social actors. Rachel's most recent books are Materialities and Mobilities in Education, with Johanna Waters, published in 2017 as part of the Routledge series on the Foundations and Futures of Education, and Student Politics and Protest: International Perspectives, which was published in the Routledge/SRHE series in 2016. She is completing Education and Society: Places, Policies, Processes, which will be published by Palgrave later in 2018.
SRHE Committees:
Member of the Publications Committee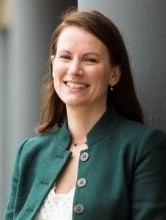 Associate Professor Karen Gravett
Council Member
Karen Gravett is Senior Lecturer at the Surrey Institute of Education at the University of Surrey, UK, where her research focuses on the theory and practice of learning in higher education, and explores the areas of student engagement, belonging, digital education, and relational pedagogies.
Karen is Director of the Language, Literacies and Learning research group, co-convenor of the SRHE Learning, Teaching and Assessment network, and a member of the editorial board for Teaching in Higher Education. Her work has been funded by the Society for Research in Higher Education, the Association for Learning Development in Higher Education, the British Association for Applied Linguistics, the UK Literacy Association and the Arts and Humanities Research Council. Karen is a Principal Fellow of Advance HE.
Karen's work is published in leading journals including Studies in Higher Education, Teaching in Higher Education, Higher Education, Learning, Media and Technology, and the International Journal of Qualitative Methods. Her latest books are: Gravett, K. (due 2023) Relational Pedagogies: Connections and mattering in higher education, and Kinchin, I. M. and Gravett, K. (2022) Dominant discourses in higher education: Critical perspectives, cartographies and practice.
SRHE Committees:
Member of the Publications Committee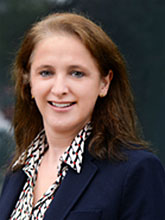 Professor Susan Harris-Huemmert
Council Member
 Susan Harris-Huemmert is Professor of International Educational Leadership and Management at Ludwigsburg University of Education, Germany, where she leads an international joint Masters degree programme with Helwan University, Cairo. Previously she held research and administrative positions at the German University of Administrative Sciences Speyer and the Universities of Würzburg and Bamberg. Her doctorate, which she completed at the University of Oxford (Department of Education), investigated the role of experts in a large German evaluation of Educational Science in Baden-Württemberg, Germany.
Susan's research focusses on international higher education systems, the governance and quality of higher education and in particular the management of higher education infrastructure. Before taking up her professorship, she was principal investigator of a collaborative BMBF-funded research project examining the career trajectories of academic managers (see www.kawum-online.de). As co-convenor of the working committee on higher education within the German Society for Evaluation (DeGEval), she has published numerous books on subjects such as digitalisation in teaching practice, student heterogeneity, third space academics, and evaluation practice (Waxmann & UVW).
SRHE Committees:
Member of the Publications Committee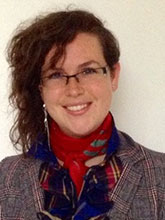 Dr Emily Henderson
Council Member
Emily Henderson joined the University of Warwick in December 2015 as Assistant Professor of International Education and Development and course leader of MA Global Education and International Development. Prior to this she completed an ESRC PhD studentship at UCL Institute of Education. She is co-convenor of SRHE International Research and Researchers Network and founder and co-convenor of AMIN – Academic Mobilities and Immobilities Network at Warwick. She is author of Gender Pedagogy: Teaching, Learning and Tracing Gender in Higher Education (Palgrave, 2015) and co-editor of Starting with Gender in International Higher Education Research (Routledge, forthcoming). Emily is co-editor of the academic blog Conference Inference: Blogging the World of Conferences, which was launched in 2017.
Emily's research, which is inherently international in nature, lies in the areas of gender and higher education, particularly the production of knowledge about gender; the academic profession, academic mobility and conferences; poststructuralist and feminist theory and research methodology. Emily's research projects include a 5-year project on gender and higher education in the state of Haryana, India, and 'In Two Places at Once', a study of the impact of caring responsibilities on academics' conference participation. She previously worked in Togo, Senegal and India, and also has strong links to France, South Africa and the US; she speaks fluent French and Hindi at an advanced level.
SRHE Committees:
Member of the Research & Development Committee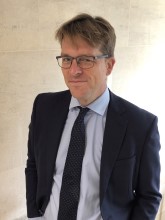 Professor Chris Millward
Council Member
Chris Millward is Professor of Practice in Education Policy at the University of Birmingham.  In this role he is concerned with bridging between education research and practice, with a particular focus on tertiary education systems and policy, and educational pathways and transitions across the lifecourse.  Alongside his work at Birmingham and as a SRHE Trustee, Chris is a Marshall Scholarships Commissioner, a member of the British Council's Educational Advisory Group and Chair of the Advisory Board for the Centre for Global Higher Education.
From 2018-21, Chris served for four years as the first Director for Fair Access and Participation at England's higher education regulator, the Office for Students.  Prior to being appointed as the access regulator, Chris was Director of Policy at the Higher Education Funding Council for England.  He joined the Funding Council in 2006 from the Arts and Humanities Research Council, where he was Head of Research Programmes from 2002-2006.
Chris grew up in Stockport and attended his local comprehensive school.  He then studied at the universities of Warwick and Manchester, and spent the first years of his career working at the universities of Warwick, Edinburgh and Durham.
SRHE Committees:
Member of the Research & Development Committee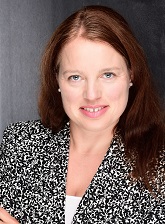 Professor Anna Mountford-Zimdars
Council Member
Anna Mountford-Zimdars is a Professor at the University of Exeter and a Principal Fellow of Advance HE. Anna set up a new Centre for Social Mobility at the University which she directs jointly with her practice colleague, the Head of Widening Participation at Exeter.
Anna's research interests lie in the sociology of (higher) education and include: equality; higher education; pedagogies; university admissions and contextual admissions; international student mobility and scholarships; international education; and education policy.
Anna won the SRHE newer researcher prize in 2012 which led to the publication of her monograph comparing university admissions in the US and England. Anna has served as a Widening Participation expert on two national Teaching Excellence and Student Outcomes (TEF) panels, she serves on the Transforming Access and Student Outcomes (TASO) academic advisory group and she is an associate editor of 'Research Papers in Education'.
For a full publication profile, please visit https://socialsciences.exeter.ac.uk/education/staff/profile/index.php?web_id=Anna_Mountford-Zimdars  
SRHE Committees:
Member of the Publications Committee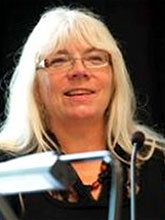 Professor Gina Wisker
Council Member
Gina Wisker, former Head of the University of Brighton's Centre for Learning & Teaching, Professor of Higher Education & Contemporary Literature teaches and researches in learning, teaching, postgraduate study supervision and academic writing. With 25 books (some edited) and over 140 articles published including: The Postgraduate Research Handbook (2001, 2008) The Good Supervisor (2005, 2012,); Getting Published (2015). Gina also specialises in Twentieth-century women's writing, postcolonial, Gothic & popular fictions: Key Concepts in Postcolonial Writing (2007) Horror (2005), Margaret Atwood, an Introduction to Critical Views of Her Fiction (2012) Contemporary Women's Gothic Fiction (2016).Gina has supervised 31 PhD students to completion and examined 40. She chaired the Heads of Education Development Group, SEDA Scholarship &Research committee, and the Contemporary Women's Writing association and is chief editor of the SEDA journal Innovations in Education and Teaching International, dark fantasy online journal Dissections and poetry magazine Spokes. Gina is an HEA Principal Fellow, National Teaching Fellow & SFSEDA.
SRHE Committees:
Member of the Publications Committee
Standing Committees
Governing Council oversee four sub-committees who meet regularly to oversee particular areas of activity. These Committee are:
Governance and Appointments
Research and Development
Publications
Management and Finance
To learn more about the SRHE Standing Committees and thier remits visit https://srhe.ac.uk/about-srhe/standing-committees/